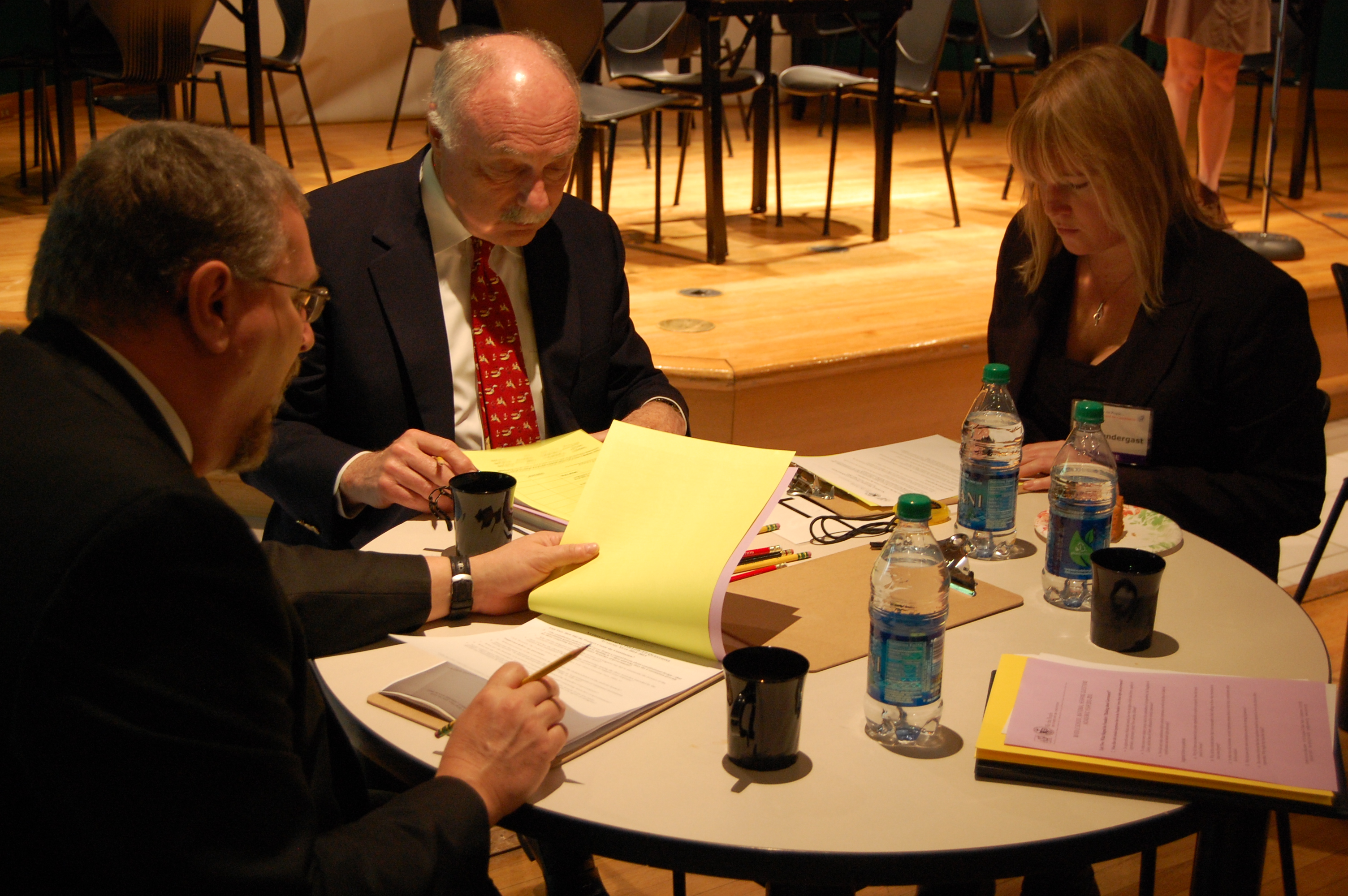 To a large extent the quality of the Second Annual We the People National Invitational experience  for students and teachers is based upon the expertise and demeanor of the judges. 
Please review the resources on this webpage. In addition, a packet will be available for 
you with more information at the National Invitational information desk in the
lobby of the Mason Inn Conference Center & Hotel on Friday evening.

Judges' Resources
 
Textbook Access for Judges















Judges' Orientation Video






2nd Annual We the People National Invitational Judges



Louis Baer*
Environmental, Health and Safety Regulatory Consultant, Enhesa, Bethesda, MD

Hon. Jean Baron
Judge, District Court of Maryland, Upper Marlboro, MD

Kellyn Blossom*
Associate Director of Intergovernmental Affairs, White House, Washington, DC

Kelly Carmichael Booz
Director of Partnerships, Share My Lesson & Alexandria School Board Member, Alexandria, VA

Emmanuel Caudillo
White House Initiative on Educational Excellence for Hispanics, Washington, DC

Jeffrey Cox*
Attorney, Seaton & Husk LP, Vienna, VA

Roger Desrosier
We the People State Coordinator, Millbury, MA

Robert Dion
University of Evansville, Evansville, IN

Lindsey Draper
Wisconsin Department of Justice, Wauwatosa, WI

Chuck Dunlap
Executive Director, Indiana Bar Foundation, Indianapolis, IN

Clive Hallman
Professor Emeritus, James Madison University, Harrisonburg, VA

Chris Kenton
Social Studies Curriculum Specialist, Lake Forest High School; We the People State Coordinator, DE

Stephen M. King
Professor of Political Science, Taylor University, Upland, IN

Claire McCaffery Griffin
Director of Special Projects, James Madison Memorial Fellowship Foundation, Alexandria, VA

Tandy McConnell
Professor of History, Columbia College, Columbia, SC

Liza Prendergast*
Democracy International, Bethesda, MD

Jared Reitz
Director of Programs, Ohio Center for Law-Related Education, Columbus, OH

Joseph Stewart, Jr. 
Professor of Political Science, Clemson University, Clemson, SC

Rebecca Tinder
Attorney, Bowles Rice LLP & We the People State Coordinator, Charleston, WV

Tom Tinder
Executive Director, West Virginia Bar Foundation, Charleston, WV

Eleesha Tucker
Director of Education, Society of the Cincinnati, Washington, DC

Tom Vontz
Professor of Education, Kansas State University, Manhattan, KS

Jonathan Willis
Maryland State Department of Education, Baltimore, MD

William Wilson
Director of the Madison Institutes, James Madison University, Harrisonburg, VA

*denotes We the People alumni