Research Demonstrates Effectiveness of the Center's Professional Development
The recently released final evaluation report for the James Madison Legacy Project, by the Civic Education Research Lab at Georgetown University, demonstrates that the Center's teacher professional development in 
We the People: The Citizen and the Constitution
 is successful in increasing teacher effectiveness and high-need students' attainment of civics and government standards. 
Learn more
.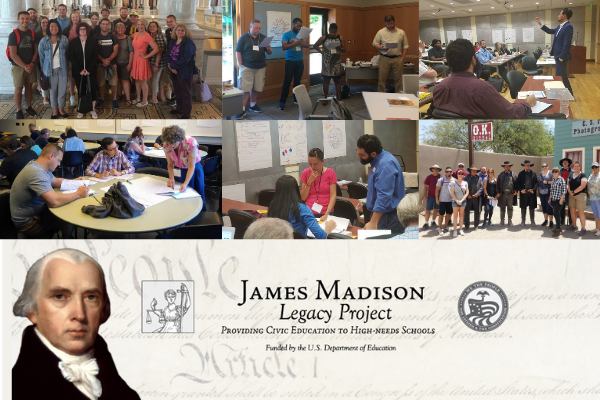 Center Launches Special 60-Second Civics Series to Encourage Voting
The Center for Civic Education has launched a nationwide initiative to focus its signature daily program,
60-Second Civics
, on the right to vote in the weeks leading up to the November 3 national elections. Each day, 60-Second Civics will feature a podcast focused on elections, voting, and representation and how those rights are protected under the Constitution.
Learn More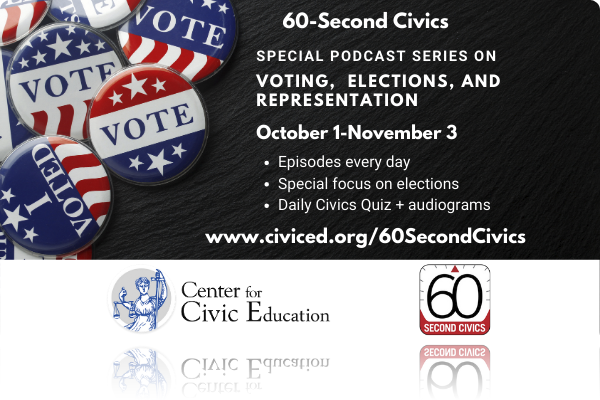 Sign Up for the Free Power to the People Webinar Series
The Center for Civic Education is hosting a series of
seven free webinars
on a range of issues that will be hot topics in We the People classrooms this year.  This weekly series, which began on Constitution Day, September 17, is for social studies teachers and anyone interested in civics, government, U.S. history. Power to the People is sponsored by the Center for Civic Education, Kansas State University,the Johnson County First Amendment Foundation, and the Indiana Bar Foundation.
Learn More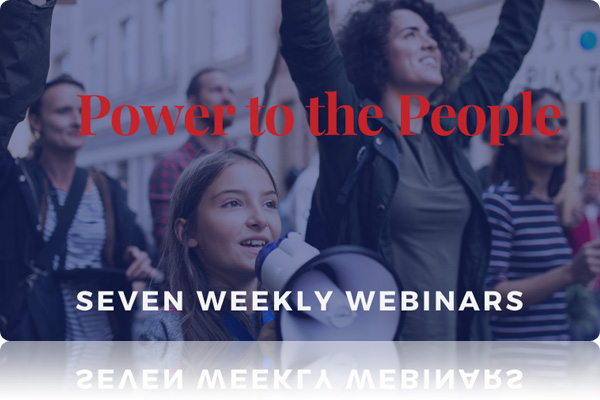 We the People The Citizen and the Constitution
We the People: The Citizen and the Constitution is an innovative course of instruction on the history and principles of the United States constitution for elementary, middle, and high school classrooms. Since its inception in 1987, more than 30 million students and 75,000 educators have participated in the We the People program.
60-Second Civics
Tuesday, October 27

Daily civics quiz

Which of the following is one of the key principles of America's political culture?



Listen to today's podcast:

Your browser does not support the audio element.